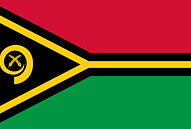 Independent
Yes
Country codes
VU, VUT (ISO 3166-1)
Official name
Republic of Vanuatu
Capital city
Port Vila
Continent
Oceania
Member of
United Nations, Commonwealth of Nations, Pacific Community
Population
304 500 (2018)
Total area
12 189 km2
Highest point
Mount Tabwemasana on Espiritu Santo (1 877 m, 6 158 ft)
Lowest point
South Pacific Ocean
GDP per capita
$ 3 124 (World Bank, 2018)
Currency
Vanuatu vatu (Vt, VUV)
Calling code
+678
Vanuatu Citizenship by Investment Program
In March 2018, Vanuatu reduced prices of VCP/DSP schemes from US $80,000 to US $30,000 to compete with other Caribbean countries and has become the most popular Citizenship by Investment program around the World.
The Vanuatu Citizenship by Investment program has been an increasingly significant revenue earner for the Vanuatu Government.
The low investment level, fast processing time and economic security make this a popular choice for investors seeking a 2nd passport. Other benefits of the Vanuatu Citizenship by Investment program include visa-free travel to 129 countries including Europe, UK, Russia, Hong Kong as Singapore as well as tax benefits and low government fees for families.
Vanuatu Citizenship by Investment Application
Under the Honorary Citizenship Act [CAP 112] of Vanuatu, honorary citizenship can be obtained by donation through the Development Support Program (DSP). The Overseas Investor will introduce you to our designated Agent for the Vanuatu Support Program.
On 1st January 2017, Regulation Order No. 215 and 216 of 2016 came into force, granting honorary citizenship by investment in Vanuatu to foreigners who make certain economic contributions to the Government's Development Support Program
Vanuatu citizenship is an extremely simple and quick process; donate a non-refundable lump sum to a specific Government fund (DSP):
A single applicant – $30,000

A married couple – $55,000

A family of four – $100,000
Watch this space…..we will soon be launching the Vanuatu Citizenship by Investment program – Real Estate option.
The E-2 Investor Visa is only available to citizens of countries that have a bilateral investor visa treaty with the USA. Vanuatu is one of 3 countries in the world that have both a bilateral investment treaty with the USA and an active CBI programme.
Successful application means the spouse of the applicant can also enter and work anywhere in the US. Your children under the age of 21 can go to public or private schools in the US and, in many states, are eligible for in-state university tuition. You and your family members can spend as much or as little time in the US as you wish and you can choose whether or not to become a US taxpayer by deciding how many days you reside in the US.
You must first acquire Vanuatu Citizenship before you can apply for an E-2 Investor Visa.
About Vanuatu
Vanuatu is a pacific island nation with a string of more than 80 plus islands. With Only 9% of land used for agriculture, much of the land is covered with beautiful tropical rainforests. Being in the Pacific Ocean, Vanuatu maintains close relationships with both Australia and New Zealand.
Vanuatu became an independent country founded on 30 July 1980 from France and United Kingdom. Vanuatu was accepted as sovereign state by UN on 15 September 1981. Therefore, English and French is widely spoken besides Bislama.
Vanuatu is a premier holiday vacation destination, fantastic for adventures, especially for scuba divers exploring spectacular coral reefs, shipwrecks and canyons.
Vanuatu has a population of only 300,000 people and is the World's fourth happiest country in addition, to being the most ecologically efficient country in the World in achieving high well-being, life expectancy and inequality levels.
Vanuatu Citizenship by Investment - What You Need To Know
Before you consider applying for the Vanuatu Citizenship by Investment program, there are a few things to be aware of. Applicants must;
You must provide proof of net personal assets no less than $300,000, of which, at least $50,000 should be banking assets.

You must have a clean criminal record.

You must be of high standing in your community, society, or country.

You must not have lived in Iran, Iraq, Syria, North Korea, or Yemen for the past five years.

You cannot be on any sanctions lists worldwide.
And the benefits;
Fastest and easiest processing time (30 to 60 days)

The most competitive pricing

USA E-2 visa option

Before transferring the full investment amount, you receive a pre-approval confirmation

Visa-free travel to 129 Countries and territories – Europe, UK, Russia, Hong Kong, Singapore

Vanuatu Citizenship is for lifetime and can include all the family.

No interview and no mandatory travel is required during application process.

No personal taxation; no wealth taxes, inheritance taxes, gift taxes or income taxes. No residency requirements

International off-shore finance centre. International Banks present.

Simple company and bank account formation procedures

Easier and quicker access to Commonwealth countries, such as Australia, Canada, and New Zealand.
Contact us for more Information
For more Information on Vanuatu Citizenship, Please fill our Contact form and one of our specialist advisors will be in touch, or reach out to us by clicking the button below