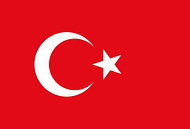 Independent
Yes
Country codes
TR, TUR (ISO 3166-1)
Official name
Republic of Turkey
Capital city
Ankara
Continent
Asia, Europe
Member of
United Nations, NATO, Turkic Council, Organisation of Islamic Cooperation
Population
83 154 997 (2019)
Total area
783 562 km2
Highest point
Mount Ararat (5 137 m, 16 854 ft)
Lowest point
Mediterranean Sea, Black Sea
GDP per capita
$ 9 370 (World Bank, 2018)
Currency
Turkish lira (₺, TRY)
Calling code
+90
Turkey Citizenship by Investment Program
The Turkey Citizenship by Investment Program was established in May 2017 and is one of the top ten CBI programs in the world as listed in the Citizenship by Investment rankings of 2020.
The Turkish Government introduced a landmark Citizenship by Investment Program to promote foreign investment and investors don't have to live in Turkey to acquire Citizenship.
Possibly the most striking feature is the investment thresholds, which were lowered by the Turkish Government, making their CBI program arguably the most attractive in the world.
Starting a new life and having a new passport in Turkey can be possible within 3 months which once granted, will provide you with visa-free travel to 111 countries and the option to apply for a USA E-2 Visa.
Turkey Citizenship by Investment Application
In order to apply for the Turkey Citizenship by Investment program you have to either;
make a real estate investment of at least $45,000. The property must also be held for a minimum of 3 years

make a bank deposit of at least $80,000 which cannot be withdrawn for 3 years

make a capital investment of at least $120,000 which must be held for a minimum of 3 years

Set up a company and create jobs for at least 10 Turkish employees, confirmed by the Ministry of Labour and Social Security
The official name of Turkey is the Republic of Turkey and it occupies 2 continents, Asia and Europe with 8 neighbouring countries, Greece, Syria, Azerbaijan, Georgia, Armenia, Bulgaria, Iraq and Iran.
The population of Turkey is 82.81 million (2019) and its capital is Ankara. The largest city in Turkey is Istanbul which spans across the 2 continents.
You can fly to just about anywhere from Istanbul Airport, with scheduled non-stop flights to 117 countries covering 290 destinations as well as 45 locations within Turkey.
The Black sea coastline is over 730 miles long which is roughly the same distance as London to Venice.
The Grand Bazaar in Istanbul, which is one of the largest and oldest markets in the world has 64 streets with around 25,000 workers, 4,000 shops and roughly 400,000 visitors per day.
Turkey Citizenship by Investment - What You Need To Know
Before you consider applying for the Turkey Citizenship by Investment program, there are a few things to be aware of. Applicants must;
pose no threat to national security

be in good health

maintain property for 3 years (real estate option)
And the benefits;
Fast processing time

Visa-free travel

USA E-2 visa option

Low investment required

High return on investment

All nationalities can apply

No requirement to visit for interview

Family can be covered by application

No residency requirements

No wealth declaration
Contact us for more Information
For more Information on Turkey Citizenship, Please fill our Contact form and one of our specialist advisors will be in touch, or reach out to us by clicking the button below