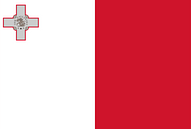 Independent
Yes
Country codes
MT, MLT (ISO 3166-1)
Official name
Republic of Malta
Capital city
Valletta
Continent
Europe
Member of
United Nations, European Union, Commonwealth of Nations
Population
493 559 (2018)
Total area
316 km2
Highest point
Ta'Dmejrek on Malta Island (253 m, 830 ft)
Lowest point
Mediterranean Sea
GDP per capita
$ 30 098 (World Bank, 2018)
Currency
Euro (€, EUR)
Calling code
+356
Malta Citizenship by Investment Program
Citizens of good standing and their families may be granted full Malta Citizenship under an amendment passed in November 2013 to the Maltese Citizenship Act, Chapter 188 of the Laws of Malta. Applicants are required to contribute to the economic development of Malta, to provide proof of one-year residence in Malta and proof of title of residential property in Malta.
Malta Citizenship by Investment Application
In order to apply for the Malta Citizenship by Investment program, you have to make an investment of at least €120,000 in real estate. The investment must be held for a minimum of 5 years and can be reduced down to €90,000 after 5 years.
A donation to Government's Research and Development Fund, and to the Land Development Organisation of €75,000 each is required.
Just 80 kilometers from Italy, across the sparkling waters of the Mediterranean Sea, sits the island country of Malta. Officially known as the Republic of Malta, this country is known for its rich culture, temperate year-round climate, and extensive history dating back thousands of years. An extremely popular holiday destination, the country receives more than 1.6 million tourists every year – that's triple the population!
Malta gained its independence from the United Kingdom in 1964 and became an independent sovereign state and a member of the Commonwealth of Nations. The country is also a part of the European Union and Schengen Area.
Foreign investment is popular in Malta due to a wide range of benefits. Some of these benefits are a multilingual workforce, an attractive tax system, a stable economy, and access to the European Single Market. However, what truly distinguishes this beautiful country from its European counterparts is that English is one of the country's official languages, which allows greater levels of accessibility for foreign investors when conducting business in the country.
Malta Citizenship by Investment - What You Need To Know
Before you consider applying for the Malta Citizenship by Investment program, there are a few things to be aware of. Applicants must;
be of outstanding character

be in good health

have no criminal record

be of high-net-worth

maintain €120,000 investment for 5 years, then €90,000 thereafter

not apply if rejected by another EU country
And the benefits;
Fast processing time

Visa-free travel

All nationalities can apply

No requirement to visit for interview

Family can be covered by application

No residency requirements

Tax benefits

No medical tests

Live, work and study in Europe
Contact us for more Information
For more Information on Malta Citizenship, Please fill our Contact form and one of our specialist advisors will be in touch, or reach out to us by clicking the button below