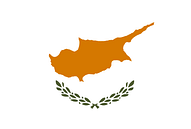 Independent
Yes
Country codes
CY, CYP (ISO 3166-1)
Official name
Republic of Cyprus
Capital city
Nicosia
Continent
Europe
Member of
United Nations, European Union, Commonwealth of Nations
Population
875 900 (2018)
Total area
9 251 km2
Highest point
Mount Olympus (1 951 m, 6 401 ft)
Lowest point
Mediterranean Sea
GDP per capita
$ 28 159 (World Bank, 2018)
Currency
Euro (€, EUR)
Calling code
+357
Cyprus Citizenship by Investment Program
The Cyprus Citizenship by Investment program was established in September 2016 and is one of the fastest and simplest routes to EU Citizenship, with passports issued in just six months. It is also the best EU Citizenship by Investment program and 2nd best in the world, behind Grenada as listed by the Citizenship by Investment rankings of 2020.
Dual Citizenship has a number of important benefits, from tax planning, to investment privacy, and the EU remains enormously popular as a second Citizenship location.
Other benefits of the Cyprus Citizenship by Investment program include visa-free travel to 174 countries including Hong Kong, Singapore and all EU states as well tax benefits and a high standard of educational institutions and healthcare facilities.
The Overseas Investor CBI program for Cyprus works purely on the basis of a secure financial property investment. The aim of the recent changes as a general matter points to enhancing trustworthiness and efficiency of the Cyprus Citizenship by Investment program as well as widening the investment opportunities with the ultimate goal of benefitting the economy and wellbeing of Cyprus in general.
Cyprus also offers permanent residency via their Residence by Investment program which has a minimum investment of just €300,000.
Cyprus Citizenship by Investment Application
In order to apply for the Cyprus Citizenship by Investment program, you have to make an investment of at least €200,000 in real estate. The investment must be held for a minimum of 5 years and can be reduced down to €50,000 after 5 years.
A donation to Government's Research and Development Fund, and to the Land Development Organisation of €7,500 each is required.
Cyprus is officially known as the Republic of Cyprus and is 3rd largest, and 3rd most populous island in the Mediterranean with a population estimated at 1.21 million in 2020. Nicosia (the capital), Limassol and Larnaca account for over a third of the population.
The country obtained independence from the UK in 1960, has been a member of the Commonwealth since 1961 and joined the European Union in 2004, adopting the Euro in 2008.
Even though Greek and Turkish are the official languages in Cyprus, English is widely spoken.
Cyprus was listed as the 5th safest country in the world in 2020 by French travel insurance company Insurly and received over 8.2 million visitors in 2019. Visitors to Cyprus has increased year-on-year since 2007, except 3 (2009, 2012 and 2013).
Cyprus Citizenship by Investment - What You Need To Know
Before you consider applying for the Cyprus Citizenship by Investment program, there are a few things to be aware of. Applicants must;
be of outstanding character

be in good health

have no criminal record

be of high-net-worth

maintain €200,000 investment for 5 years, then €50,000 thereafter

not apply if rejected by another EU country
And the benefits;
Fast processing time

Visa-free travel

All nationalities can apply

No requirement to visit for interview

Family can be covered by application

No residency requirements

Tax benefits

No medical tests

Live, work and study in Europe
Contact us for more Information
For more Information on Cyprus Citizenship, Please fill our Contact form and one of our specialist advisors will be in touch, or reach out to us by clicking the button below